A well-designed, functional kitchen is the heart of every home. It is more than just a cooking space, it is a place where family and friends gather and create memories that are cherished for years to come.
If your kitchen is out of date or not meeting your needs, then it may be time for a remodel. In this post, we will outline 5 reasons why you should consider remodeling your kitchen in 2023.
1. Increase Home Value: 
A kitchen remodel is one of the most popular home improvement projects that homeowners undertake. A modern, functional, and well-designed kitchen can significantly increase the value of your home. So, if you plan on selling your home in the future, remodeling your kitchen in 2023 can lead to a higher return on investment. Also, if you are planning on staying in your home for a long time, you will be able to enjoy a beautiful and functional kitchen on a daily basis.
2. Improve Functionality: 

If your kitchen is crowded, outdated, and lacks storage and counter space, then a remodel can greatly improve its functionality. You can add more storage, rearrange the layout, install new appliances, and improve the lighting to make your kitchen more efficient and functional. A well-designed kitchen can also make cooking and entertaining easier and more enjoyable.
3. Energy Efficiency: 
A kitchen remodel is a great opportunity to incorporate energy-efficient appliances, lighting, and materials to reduce your energy bills and carbon footprint. You can choose energy-star rated appliances, LED lighting, and sustainable materials such as bamboo, recycled glass, and salvaged wood. These options not only save you money, but they are also environmentally friendly.
4. Safety:
An old or poorly designed kitchen can pose safety hazards such as electrical issues, outdated appliances, and unhealthy indoor air quality. A kitchen remodel can eliminate these risks by upgrading your electrical system, installing new appliances, and improving ventilation to ensure a healthier cooking environment. 
5. Personalized Style: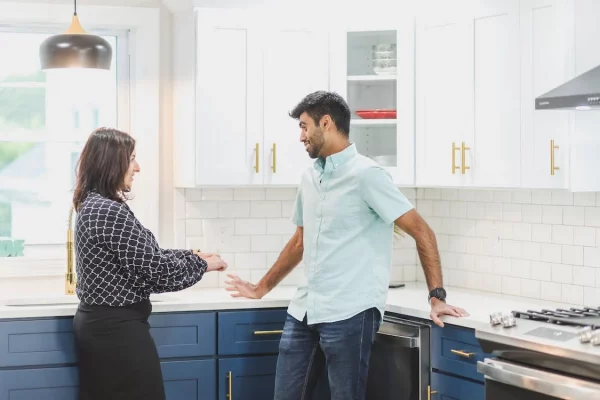 Your kitchen should reflect your personal style and taste. A remodel can give you the perfect opportunity to incorporate your unique style into your kitchen design. You can choose your favourite colours, materials, and accessories that match your personality and create a welcoming environment. Also, by incorporating the latest trends and technology, your kitchen can be a showpiece that everyone will envy.
In conclusion, a kitchen remodel in 2023 can improve your home value, functionality, energy efficiency, safety, and style. By undertaking a kitchen remodel project, you can create a beautiful and functional cooking space that suits your needs and lifestyle. So, start planning your remodel project today and transform your kitchen into a place that you love to cook, eat, and entertain in.