Modular ADU Tiny Homes
London Ontario & Area
An Accessory Dwelling Unit (ADU), also known as an Additional Residential Unit, in-law unit, secondary dwelling unit, granny flat, or carriage house, is a secondary house or apartment located on the same lot as a primary home. It serves various purposes, such as generating additional income through rent or accommodating family members. For instance, an ADU can provide a small living space for an elderly parent, allowing them to avoid moving to an assisted living facility.
ADUs have their own kitchen, living area, and separate entrance. They can be attached to the primary house or garage or built as standalone units, while utilizing the water and energy connections of the main residence. Many individuals choose to build ADUs to accommodate family members, while others see them as an investment opportunity for rental income. The viability of such an investment depends on factors like local zoning by-laws, upfront and maintenance costs, potential tax implications, and the rental and housing market conditions.
At SWO General Contracting, we specialize in constructing tiny homes as separate modular structures installed on existing properties. Our modular ADUs adhere to stringent CSA certification standards in the Building Code. Our tiny homes are built in controlled environments, ensuring higher quality and precision, while protecting them from environmental elements like sun, rain, wind, and snow. Additionally, our modular units are highly customizable to meet various specific needs and property dynamics. Contact us for a quote on your custom tiny home in London, Ontario or surrounding nearby areas.
Custom ADU Modular Home Construction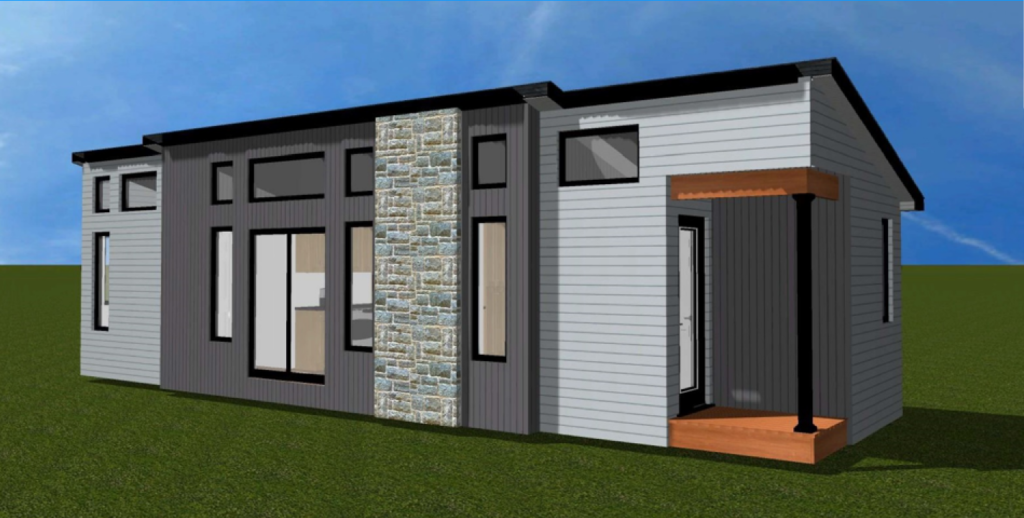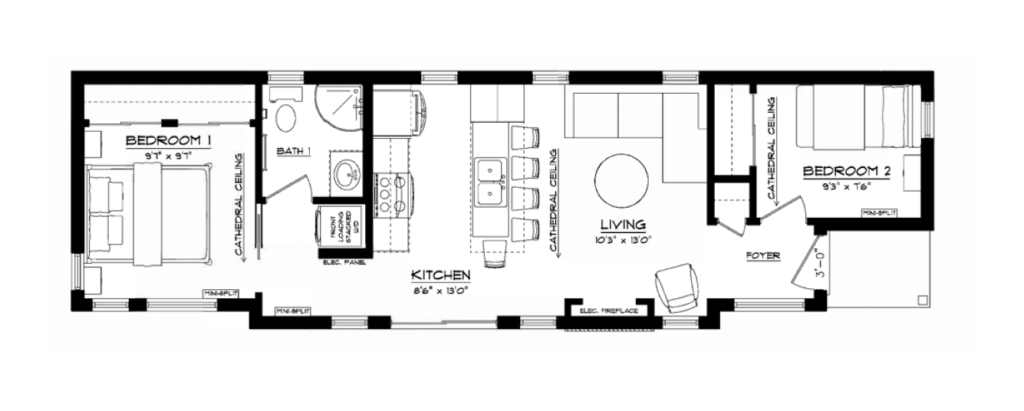 High-Quality Building Materials
Licensed Tiny House Contractor
Modular ADU Installation Company
Modern Small House Additions
SWO is a licensed contractor specializing in ADU Houses & Tiny Homes
SWO General Contracting, your trusted source for Modular ADU (Accessory Dwelling Unit) building solutions. Whether you're looking to create multi-generational residences or additional rental units, our Modular ADUs offer a range of benefits that ensure a quicker, hassle-free construction process.
Modular ADUs are perfect to expand properties.
With our Modular ADUs, you can enjoy the convenience of quicker move-in-ready conditions. By eliminating on-site building, we reduce the time required for construction and minimize disruptions to households. Our off-site construction also helps in reducing material waste, contributing to a more sustainable building process.
At SWO General Contracting, we prioritize quality and compliance with the highest standards. Our Modular ADUs are engineered to strict specifications and constructed in covered, temperature-controlled facilities. Rest assured, our units conform to all CSA Canadian Building Codes, ensuring the utmost safety and durability.
Why Choose Us for Your ADU Modular Home
We understand that every project is unique, which is why our Modular ADUs are highly adaptable. We can accommodate various location and size requirements, tailoring our solutions to meet your specific needs. Whether you're looking for a compact unit or a spacious living space, we have you covered. Check out our other contracting and renovation services available.
Ready to explore the possibilities? Contact us today, and our dedicated team will be delighted to discuss your ideas and requirements. We'll provide you with our comprehensive ADU package, which outlines the entire process from start to finish. Let us help you unlock the potential of your property with our top-quality Modular ADUs.
I would recommend using SWO General Contracting. We recently replaced the deck on our house. It was a very large job; a two tier deck and with a 13x17 cottage style roof tied into our existing roof, covering the upper part of the deck. Jerome and his team were very easy to work with. If anything came up it was addressed any resolved in an efficient and timely manner. A special mention to Harry and the crew, they are hard working and do excellent work. It is apparent they enjoy what they do and take pride in their work. I have already received several compliments on the finished product. We have 2 additional interior projects we would like to complete in our home over the next two years. We will definitely be using SWO for these.
Wesley Monague
2020-12-18
Jerome and his crew did an outstanding job building a new deck and fence for our home. They far exceeded our expectations. The contractor Harry and his team were very respectful working outside my home and they are far and away the best team I've seen in this business. Jerome it was a pleasure working with you and Harry and I can't wait to have you guys update our kitchen in the near future. Professional and courteous. Awesome.
Top notch service. Excellent service and knowledge. One stop shop with Jerome. They have specialized trades so the work is done right! I would recommend this company without hesitation. Excellent experience.
Great People to work with, Very Professional.
Very professional
SWO were very efficient. I purchased a new place and needed to have everything finished so that I could move in within a certain timeline. I appreciated the quality of workmanship. Would definitely recommend, and use for future work on my home.