Do you dread doing laundry? You're not alone. What if we told you that there's a way to make your laundry room work better for you? With a little bit of planning, you can design a laundry room that's both functional and stylish. In this post, we'll show you five smart layouts that will make doing laundry a breeze.
1. Make the Most of a Small Space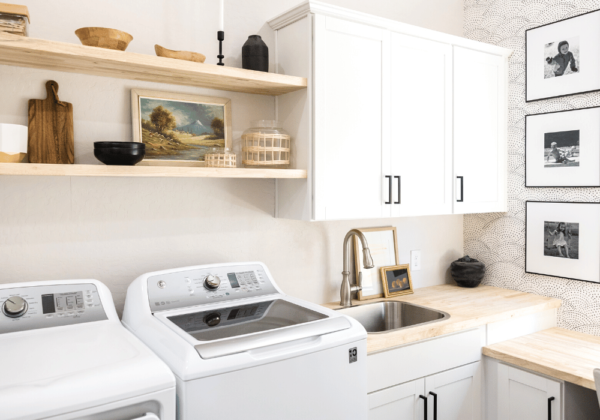 If you have a small laundry room, it can be difficult to fit all the necessary appliances and storage into one space. With clever planning, you can make your small laundry room work for you. Consider adding shelves above or below your washer and dryer to maximize storage without taking up too much floor space. You can also add drawers beneath your machines for even more organization options. Finally, install wall-mounted cabinets where you can store detergent and other cleaning supplies.
2. Create an Open Layout
If you don't have enough walls to hang cabinets or shelves, consider creating an open layout in your laundry room instead. Install two rows of cabinets and shelves along one wall, then position your washer and dryer on the opposite side. This setup gives you plenty of storage without compromising floor space. Plus, it creates an open flow that makes doing laundry a snap.
3. Get Creative with Your Storage
When it comes to laundry room storage, think outside the box. Why not add a cart or shelving unit if you don't have enough wall space? Hang baskets from your walls to store small items like detergent packets and fabric softener. You can even install a rod for drying clothes when you don't have enough space for a dedicated drying area.
4. Add a Folding Station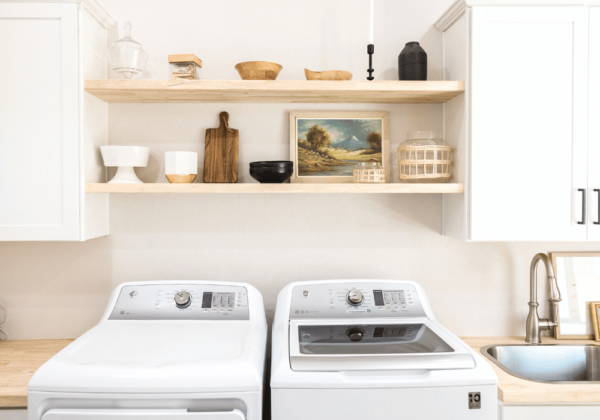 If you don't have room for a full-sized desk, add a folding station in your laundry room. This small workspace gives you plenty of room to fold clothes and store supplies like detergent or fabric softener. Plus, it can double as an ironing board when needed.
5. Make It Multipurpose
With limited space, every area of your home should be used wisely–including your laundry room. Consider turning your laundry area into a multipurpose space with the addition of seating or storage that can be used for other tasks. For example, install shelves for craft supplies or create an area where kids can do their homework while you do the laundry.