You've chosen the perfect bathtub, you've poured over paint swatches, and you're excited to see the tile work on the shower walls. How about the faucets, towel bar, deck plates, and all the smaller details? Choosing the right high-end finish for your fixtures can set the tone for the entire bathroom. 
Here are some of the options you should consider, and how you can make the right selection for your renovation project.
Fixture Finishes You Should Consider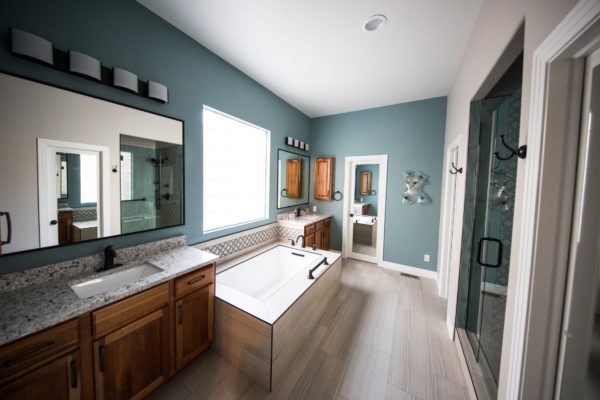 When it comes to a bathroom, the finishes of your fixtures can be the deciding factor for whether or not the final design looks high-end and strong. Some of the most elegant and sophisticated finishes include:
Brushed Nickel for warmer tones.

Gold looks great in an all-white bathroom.

Champagne Bronze (also a brushed finish) looks like gold but has a warmer finish.

Oil-rubbed Bronze for a darker, worn look. 

Venetian Bronze for a rich, antique bronze.
Some of the classics are still around for a reason, too – just because these finishes are less modern, it doesn't mean they don't have a spot in a high-end bathroom renovation:
Brass is darker, and the finishes you'll find today are more durable than the ones of yesteryear.

Shiny Chrome can look stunning and is more cost-effective.

Stainless Steel is strong and, when maintained properly, can look incredible in a high-end bathroom.
When making your choice, it's important to think about how these finishes stack up next to your walls and flooring, not to mention the toilet, tub, and shower. Also, think about cleaning – brushed finishes don't show fingerprints and water spots like polished finishes!
Mixing & Matching Finishes Is In Right Now!
Don't worry if your budget doesn't have the space for redoing every bathroom fixture in the same finish. While harmony is always welcome, mixing elements, not matching them, is in right now! You can still give your bathroom a high-end look, even if the sink faucet doesn't exactly look like the tub faucet. It's your space – don't feel limited to any of the design rules people tell you are fact!
Neutral Fixtures Look At Home Next To A Wider Range Of Surfaces
Of course, you have to consider how the fixture will look against your bathroom's new tile, flooring, and furniture. If you're considering mixing and matching, remember that neutral finishes like bronze, stainless steel, shiny chrome, and nickel go well with just about any surface material.
How Should I Choose My Bathroom Finish?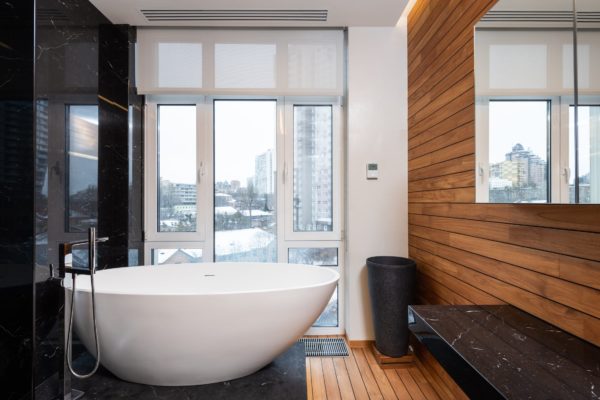 When considering your next renovation, think about the look and feel you want in your bathroom. Next, is this your forever home? Finally, what is your renovation budget? A high-end fixture finish isn't prohibitively expensive, especially if you're making a choice you want to last a lifetime.
Regardless of your options, SWO General Contracting will make sure your bathroom renovation exceeds. We use high-quality materials, expert installation, and can point you to the right high-end finish to minimize maintenance and make sure that we build your beautiful new bathroom to last.