A kitchen renovation can be a daunting task. It's a big project that can take weeks or months to complete, and there are a lot of things that need to be done in order to make sure it goes as smoothly as possible. In this blog post, we will discuss some tips on how to prepare for your kitchen renovation. We'll talk about the different steps you need to take, what you should do before the renovation starts, and how to stay organized throughout the process. Let's get started!
Make A Plan
The first thing you need to do is create a plan. This means figuring out what you want your new kitchen to look like, what needs to be done during the renovation, and how much it's going to cost. It's important to have a realistic idea of what you can afford, and don't forget to factor in the cost of labour if you're hiring someone to help out with the work.
Hire An Expert
The next thing you need to do is get an estimate. You can find contractors online or in local newspapers, but keep in mind that they might not be the best choice for your project. It's better if you hire someone who has experience with renovations like this one because they'll know how much it will cost and what needs to happen during the renovation process.
What's Your Budget?
After you have an estimate, it's time to start planning out your budget. This means figuring out how much money you can spend on materials and labour for the project, as well as any other costs that may come up along the way (like demolition). Be sure to include contingency funds in case something unforeseen happens during construction!
The next step is to start collecting materials. This can include things like kitchen cabinets, countertops, appliances, and flooring. You don't need to have everything picked out before you start the renovation, but it's a good idea to at least have an idea of what you want so that you can budget for it correctly.
Pack Up Your Kitchen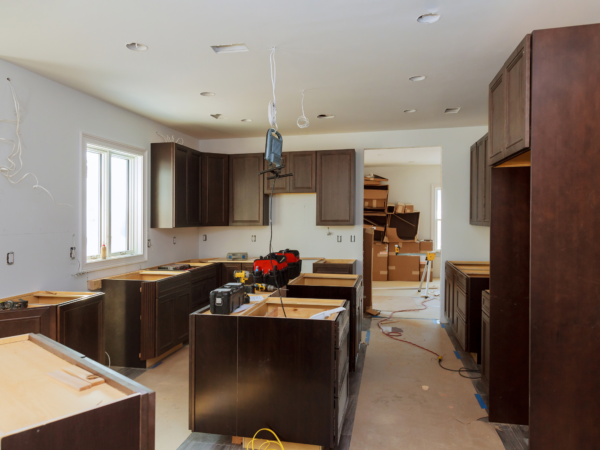 Once you have your materials, it's time to start packing up your kitchen. This can be a bit daunting, but it's important to do in order to make sure there's enough room for the contractors to work. You'll also want to pack up any valuables and put them somewhere safe so they don't get damaged during the renovation.
Now it's time for the renovation to begin! Be sure to stay organized and keep track of what needs to be done each day. This will help avoid any surprises or delays down the road. And if you're feeling overwhelmed, don't hesitate to ask your contractor for help.
Once the renovation is finished, it's time to enjoy your new kitchen! You'll be able to use it right away and start cooking all of those delicious meals that you've been dreaming about.