Outdoor awnings aren't for all homes. Whether it's for indoor protection or outdoor enjoyment, many homeowners want to know what their options are before installing something right onto the building. Luckily, there are many high-quality choices available to you. Here are five outdoor awning alternatives to cover all parts of your home.
Fixed Panel Solar Shades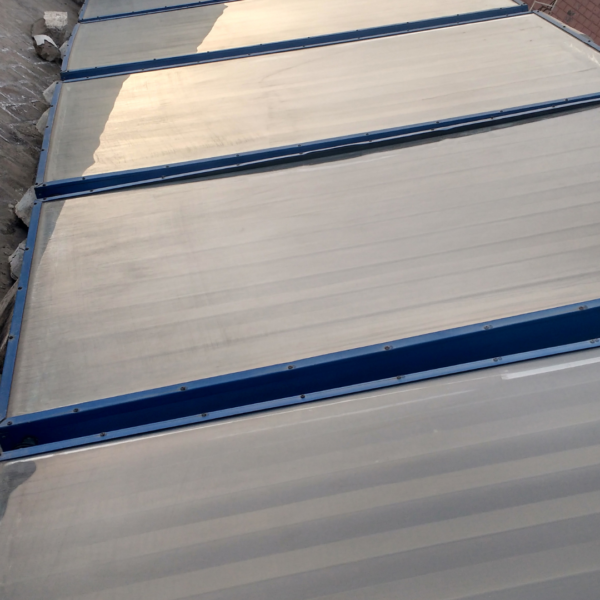 Outdoor awnings provide many benefits for indoor spaces; one reason why many homeowners affix them to their windows is to lower their cooling bills. Fixed panel solar shades (FPSS) can provide this service by keeping direct sunlight from hitting the windows on the house without having to add bulky outdoor awnings.
FPSSs are similar to screens. Made from UV-resistant fabric, the FPSS is placed between a wooden or metal frame, and this frame is then attached to the window using screw-in latch clips. 
Residential Window Film
Another product that makes a difference in your home, residential window film can help you save energy. UV-blocking window film can help you better control the temperature in your home by cutting the effect of solar heating up the house through the window by as much as 50% and eliminating 99% of UV rays. 
Of all the options on this list, it's clearly (no pun intended) the most cost-effective solution – rolls of window film can cost around $200, and you can apply them yourself. 
Sail Shades
Of course, outdoor awnings also provide shade for backyard spaces. One alternative to use on your deck or patio is the sail shade. Sail shades are woven tapestries made from material that's double hemmed to withstand strong gusts of wind. You'll find them in triangular and rectangular shapes, with a solid D ring or grommet embedded into each corner of the sail. 
Sail shades make for incredible shading structures that you can move with the sunshine, and depending on the colour, sail shades block between up to 95% of UV rays!
Deck Roofs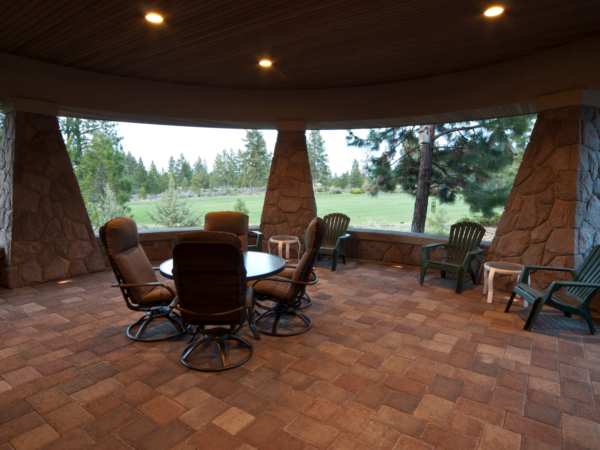 You can add a permanent deck roof to enhance the appearance of your outdoor space and maybe even increase your property value. Deck roofs are available in different varieties like aluminum pan roofs, translucent roofs and wooden roofs.
Translucent roofs are an interesting choice – made up of tough transparent fibreglass. This awning alternative blocks precipitation from affecting the covered area and allows sunlight in without attracting a lot of heat. You'll be able to find translucent fibreglass in a wide range of colours and styles, too!
Freestanding Awnings
We know we said "awning alternatives" in the title, but freestanding awnings are different from your traditional awnings: they do not attach to the side of the home. Rather, the awning's legs are mounted to a deck, into the ground, or supported by two freestanding bases. 
Freestanding awnings are an ideal choice for providing shade to an outdoor area when mounting a structure onto the home isn't possible or not an aesthetically pleasing option. These awnings offer a great deal of flexibility, too, which cannot be matched by awnings that attach to the side of a home.