Many homeowners tackle kitchen renovations one part at a time. A new countertop here, new cabinets there, an updated range hood a couple of years later – getting the kitchen of one's dreams can be a slow process this way. However, a full kitchen renovation has many advantages over redoing the room piece by piece!
Apart from how your contractor will have everything finished at once, you can expect better workflow, improved lighting, and better energy efficiency from a full kitchen renovation. Here's what you can expect when you have us do the whole room from top to bottom.
The Kitchen Will Be More Functional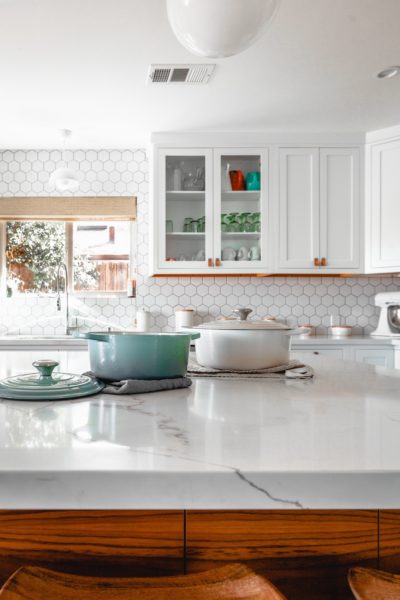 If you're considering a kitchen renovation, chances are the room is a source of constant frustration. A lack of work areas, storage, and space to move about means you're bumping into shelves, appliances, and other people. If you're a cook who always has multiple dishes and projects on the go at once, this can be a huge problem.
A complete, professional kitchen renovation takes any size and helps you improve the workflow and storage, balancing the necessities with your wish list. No matter what your square footage, you should have the kitchen of your dreams!
A Full Kitchen Renovation Improves Lighting
The lighting of your kitchen is more than the fixtures and windows: the colours and placement of the furnishings can influence how well the room looks in the daytime and with artificial lighting.
When you renovate only part of the kitchen, you can adjust how lighting affects your workspace and how well it works with shelves, cupboards, and pantries. Only after you install new cabinets, and not before you remodel the whole room, will you notice that the lighting is not effective. 
Updating your kitchen allows you to maximize natural light and include more versatile lighting options. A common complaint among SWO clients, nobody likes to work in a dark kitchen!
A Total Kitchen Overhaul Can Make The Room More Energy Efficient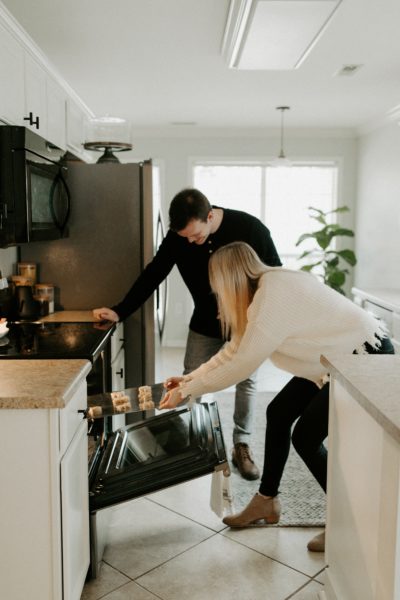 The kitchen is the room that consumes the most energy in the home. The refrigerator has to run constantly, and you can use appliances like the stovetop, oven, or microwave three or more times a day. If you love cooking and baking, the energy costs will go up even more!
A full kitchen renovation can include a change of the electronic appliances or adding some new electronic circuits. We can install more energy-efficient electronic devices that can save you money on energy costs. For instance, you can use EnergyStar-certified appliances, as they consume lower amounts of electricity. 
With A Full Renovation, The Appearance Of The Kitchen Will Be Uniform
Changing one or two parts of the kitchen can create a disjointed aesthetic. Suddenly, your cabinetry doesn't match, the appliances look out of place, and there are clashing wood styles everywhere. Doing the job piecemeal draws out the kitchen project, and you never get a look that satisfies you completely. A total renovation will make every aspect of the kitchen – from the floor to the top of the cabinets – look like it belongs there.
It's not just the look for the kitchen: a well-designed kitchen renovation will deliver a functional layout that best suits all of your lifestyle needs. If you're thinking about updating your kitchen to make it more functional, improve the lighting, increase energy efficiency, or ensure everything matches, talk to SWO General Contracting for a full renovation!