Luxury vinyl is having a renaissance of sorts within the flooring industry, and it's very popular among homeowners redoing more than just their kitchens and bathrooms. Technology has solved many of its old drawbacks, and now, luxury vinyl is a must-have material for many renovation projects. But what is luxury vinyl exactly, and why do you need it in your home?
What Is Luxury Vinyl?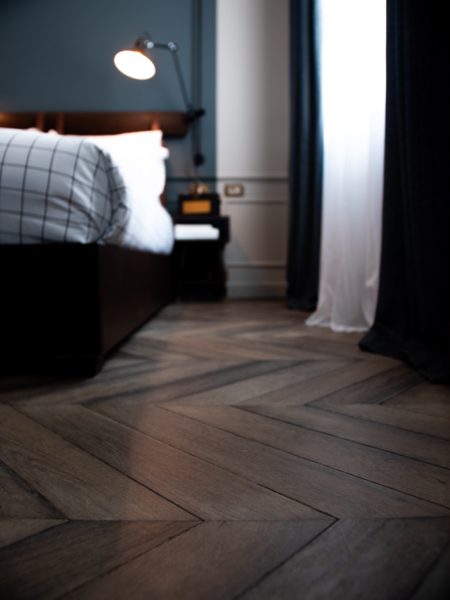 Luxury vinyl is durable, waterproof flooring that has the look of hardwood or stone. It uses multiple layers of material to give it a realistic design, maximum durability, and ease of maintenance of this flooring choice. 
Luxury vinyl is a synthetic material made using several ingredients: polyvinyl chloride resins, pigments, calcium carbonate, plasticizers, fungicide and UV stabilizers. Manufacturers combine them using heat and pressure, then add this vinyl compound to a backing layer.
Luxury vinyl comes in three types: plank, tile, and sheet.
Luxury vinyl planks (LVP) mimic the look of cut hardwood.

Luxury vinyl tiles (LVT) replicate stone and can create an intricate pattern.

Luxury vinyl sheet (LVS) is suitable for areas with a lot of moisture, such as the bathroom and kitchen. Sheets can come in six and 12 feet lengths, making for few (if any) seams upon installation.
Most kinds of luxury vinyl are also waterproof, making them ideal for all rooms. Thanks to its multiple layers, this vinyl can withstand not only moisture and spills but also heavy foot traffic and scratches.
LVP vs. LVT vs. LVS: Which Luxury Vinyl Is For You?
There are many advantages to luxury vinyl, but how can you choose the one that's right for your project? Your decision depends on the look you are going for; luxury vinyl tile looks like ceramic and stone tile flooring, while luxury vinyl plank flooring looks like wood flooring. Luxury vinyl sheeting can look like almost any design, but it won't have the same durability as the other two options.
LVP and LVT options have a vinyl core but added other layers to create the planks and tiles. It makes a floor that is still relatively inexpensive but is more durable and better looking than traditional vinyl!
Why Do I Need Luxury Vinyl?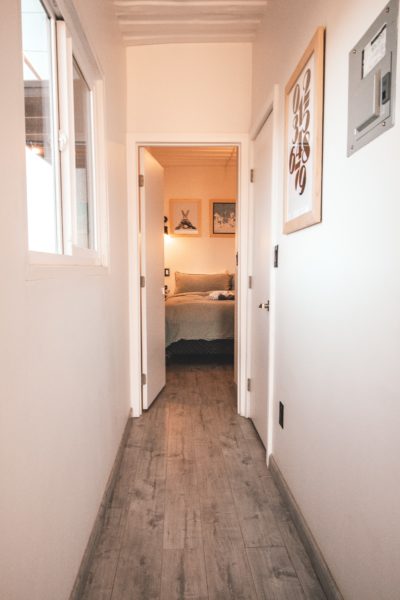 If you're planning a renovation project, luxury vinyl is one of the best flooring choices for your money. It can simulate the look and texture of hardwood, ceramic tiles, and other premium flooring types almost exactly, all while being cheaper on average than the materials it mimics!
There are more advantages than just budgetary ones. Since the tiles and planks are individual, any areas that sustain damage can be replaced with new pieces. While it might not have the lifespan of genuine hardwood, luxury vinyl is, overall, a very durable option, especially when you factor in price.
In summary, luxury vinyl lets homeowners simulate the look of expensive materials like genuine hardwood or stone and enjoy long-lasting durability without paying a hefty price tag. It's why SWO General Contracting recommends it to customers who want a luxurious look while on a budget!